Health Records on iPhone Now Available to Southwest General Health Center's Patients
Posted On:
Written By:

Fienga, Caroline
FOR IMMEDIATE RELEASE | 4-19-18
Caroline Fienga
Interactive Media &
Public Relations Specialist
Southwest General
Health Records on iPhone Now Available to Southwest General Health Center's Patients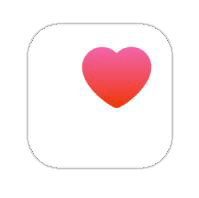 Middleburg Hts., OH (Thursday, April 19, 2018) – Southwest General Health Center, a community-based hospital system serving the Greater Cleveland area, today supports Health Records on iPhone, which brings together hospitals, clinics, and the existing Apple Health app to make it easy for patients to see their available medical data from multiple providers whenever they choose.
"Southwest General, along with our technology partner, Cerner Healthcare, is proud to participate with other leading health care providers nationwide in offering patients access to their medical records via the Apple Health app and its new Health Records feature," said William A. Young, Jr., president, and chief executive officer, Southwest General. "As the first hospital in Northeast Ohio to provide this functionality, we believe it will further empower patients who use our Southwest General patient portal to take charge of their health by making it even easier for them to access their medical information and share records with physicians and other caregivers, whenever and wherever needed."
Previously, patients' medical records were held in multiple locations, requiring patients to log into each care provider's website and piece together the information manually. Apple worked with the health care community to take a consumer-friendly approach and created Health Records based on FHIR (Fast Healthcare Resources), a standard for transferring electronic medical records.
Now, patients will have medical information from participating institutions organized into one view, covering allergies, conditions, immunizations, lab results, medications, procedures, and vitals, and will receive notifications when their data is updated. Health Records data is encrypted and protected with the user's iPhone passcode.
"Putting patients in control of their medical information is at the forefront of patient care at Southwest General," said Young. "We are proud to bring health care consumers closer to their health information."
For more information on Health Records, visit https://www.apple.com/healthcare/health-records/
To speak with a Southwest General representative, contact Caroline Fienga, interactive media and public relations specialist, at 440-816-6723 or cfienga@swgeneral.com.
About Southwest General
Southwest General is a private, not-for-profit, 350-bed acute care facility located in Middleburg Heights, Ohio. Founded in 1920, Southwest General is home to nationally recognized physicians with full access to state-of-the-art technology. Southwest General has a deep commitment to providing personalized care and building a healthy future for the patients, families, and communities it serves. For more information, visit swgeneral.com or find Southwest General on Facebook, Twitter, and Instagram.
###