Southwest General Welcomes New Chief Information Officer
Posted On:
Written By:

Fienga, Caroline
FOR IMMEDIATE RELEASE | 8-6-19
Caroline Fienga
Interactive Media & Public Relations Specialist
440-816-6723 (office)
216-299-7727 (cell)
cfienga@swgeneral.com
Christopher J. Lynn Appointed Vice President and Chief Information Officer
at Southwest General Health Center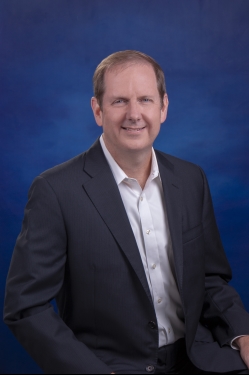 Middleburg Heights, OH (Tuesday, Aug. 6, 2019) – Southwest General is pleased to announce that Christopher J. Lynn has accepted the position of vice president and chief information officer (CIO) at Southwest General Health Center.
Prior to joining Southwest General, Chris served as CIO for US Acute Care Solutions (USACS), where he was responsible for the strategy and delivery of information services for the company. Prior to his work at USACS, he served as a business unit CIO at Walgreens and was responsible for leading the company's retail health care clinics division. Additionally, Chris has served as CIO for PNC Mortgage at PNC Bank with responsibility for the day-to-day operations of Information Technology.
"It is my honor to welcome Chris to the organization," said William A. Young, Jr., president, and chief executive officer, Southwest General. "Chris joins us with more than 20 years of experience driving strategic initiatives for industry-leading health care and financial service companies."
Chris holds a Bachelor of Science in Computer and Information Science from The Ohio State University. He resides in Hudson, OH.
For additional information, and/or to schedule an interview, contact Caroline Fienga, interactive media & public relations specialist, at 440-816-6723 or cfienga@swgeneral.com.
About Southwest General
Southwest General is a private, not-for-profit, 350-bed acute care facility located in Middleburg Heights, Ohio. Founded in 1920, Southwest General is home to nationally recognized physicians with full access to state-of-the-art technology. Southwest General has a deep commitment to providing personalized care and building a healthy future for the patients, families, and communities it serves. For more information, visit swgeneral.com or find Southwest General on Facebook, Twitter, and Instagram.
###