Bariatric Nonsurgical Options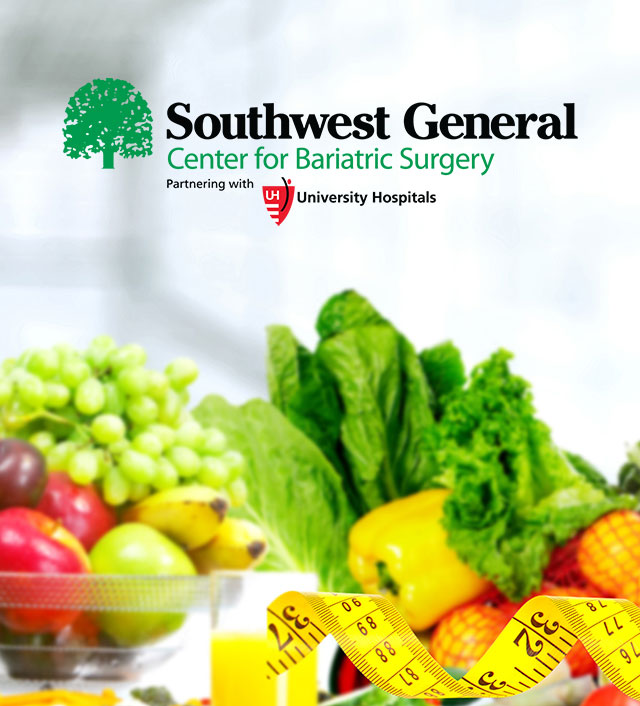 Surgery is only one option, and it's not for everyone.
That's why Southwest General offers a number of non-surgical options for patients who don't qualify for bariatric surgery or want to try a different solution.
No matter the direction you choose, Southwest General will provide you with one-on one, personalized care throughout your journey. Weight-loss programs aren't about making a cosmetic change. This is about changing an entire lifestyle and the way you think about nutrition and exercise.
Physician/Dietitian Weight Loss Program
Physician and dietitian visit with the patient on a monthly basis for at least three to nine months, depending on individual need and/or insurance requirements.
Physician oversees the program, determining the best approach for the patient to lose weight.
Dietitian monitors the patient's intake of calories and nutrients at each visit and provides education on a different topic each month.
Promotes weight loss and exercise and improves a patient's nutrition knowledge.
Liquid Diet Program
Physician-supervised program to jump start weight loss.
Patients are placed on a diet of liquid and nutrition bar supplements for two-week intervals, depending on weight-loss progress.
Labs and biweekly visits with the physician are required.
Patients are transitioned to the maintenance diet with the aid of a dietitian.
More than once I've watched people do a double take or they really have to concentrate on who I am. The absolute best compliment I can get is, "I didn't recognize you!" I can't hear that enough. Thank you for your support, the education you gave me and for being behind me the whole way. — SUSAN, Lost 95 pounds following the weight loss program and surgery.