Meet the Bariatric Team
The dedicated surgical team at the Center for Bariatric Surgery boasts years of board-certified surgical experience in helping individuals to collectively lose thousands of pounds.
At Southwest General's Center for Bariatric Surgery you'll find:
A multidisciplinary team of dedicated and experienced bariatric surgeons, nurses, dietitians, internists, anesthesiologists, pulmonologists, psychologists, and primary and specialty care physicians
Experienced recovery room staff and inpatient nurses dedicated to bariatric care
Specialized state-of-the-art surgical equipment
Hospital facilities capable of providing specialty care for obese patients, including critical care, radiology and other diagnostic equipment
Long-term follow-up care facilities, including rehabilitation, psychiatric care, nutritional counseling and support groups
Meet the Team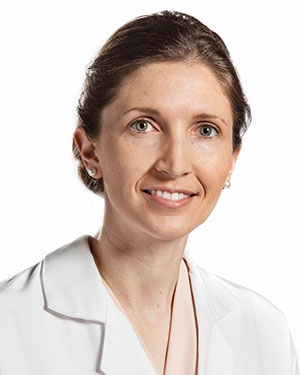 Leslie Pristas, DO, FACS
Medical Director of Bariatric Surgery
Dr. Leslie Pristas, board-certified in general surgery, is the medical director and surgeon for the Center for Bariatric Surgery at Southwest General. An experienced bariatric surgeon, Dr. Pristas formerly practiced at the nationally recognized Center for Bariatric Surgery at St. Vincent Charity Medical Center.
Dr. Pristas began practicing weight loss surgery as part of her medical residency training program and says she found it extremely inspiring how much patients benefit from the results of the procedure in every aspect of their lives. This led her to keep practicing bariatric surgery because she loves to bear witness to the changes her patients make.
"They come back so happy with the control they have regained and the energy and the ability to go and do things they have been putting off or felt incapable of. Often they try to thank me and I tell them 'no, it was all you.' They are doing all the hard work. The surgery is the easy part and, really, just the beginning," says Dr. Pristas.
Dr. Pristas earned her medical degree from Ohio University College of Osteopathic Medicine and completed her residency at Keesler Air Force Base Medical Center in Mississippi. She grew up in Delaware, Ohio and went to Denison University for her undergraduate degree. After completing her medical degree at Ohio University, she joined the Air Force. Dr. Pristas then moved to Mississippi for her active duty residency at Keesler Air Force Base. Upon finishing her residency, she stayed in Mississippi for four years of active duty.
She returned to Ohio in June 2018 and lives in Medina with her husband and three children.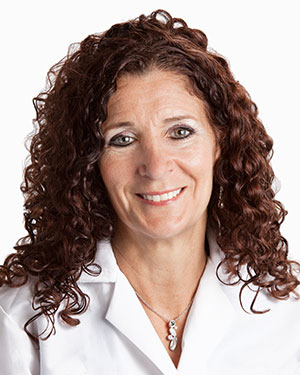 Christine Miceli, PA-C
Clinical Director
Christine Miceli graduated from Cuyahoga Community College with an associate's degree in Surgical Physician Assisting in 1982. She received her master's degree in Physician Assistant Studies from A.T. Still University in 2011 and has been practicing in bariatrics since 2005. Miceli is board- certified by the National Commission on Certification of Physician Assistants. She is a member of the Ohio Association of Physician Assistants, The American Academy of Physician Assistants, and the American Society for Metabolic and Bariatric Surgery.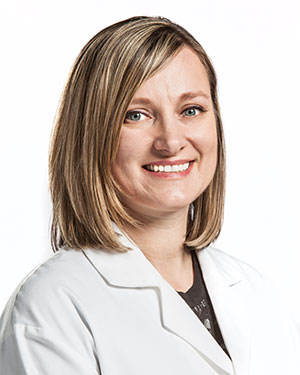 Dawn Cupach, PA-C
Nurse Practitioner
Dawn earned her associate degree in nursing from Cuyahoga Community College in 2007. From there she went on to earn her bachelor's degree in nursing from Ohio University in 2014. She spent ten years as a registered nurse working in intensive care units and emergency departments before going back to school to earn her master's degree in nursing from Chamberlain College of Nursing in 2016. Dawn is board-certified by the American Academy of Nurse Practitioners with a Family Nurse Practitioner certificate. She is also a member of the American Academy of Nurse Practitioners and Ohio Association of Advanced Practice Nurses.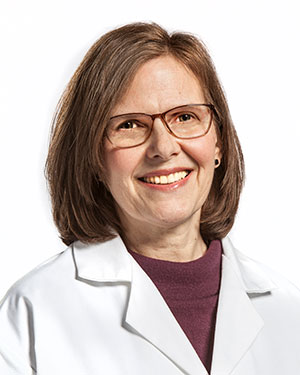 Cynthia Aron, MS, RD, LD
Bariatric Dietitian
Cynthia has more than 12 years of experience working as a registered dietitian. For many years, she has provided pre- and post-surgery nutrition counseling and education to bariatric surgery patients.
Cynthia is registered with the Commission on Dietetic Registration and licensed in the State of Ohio. She is also a member of the Academy of Nutrition and Dietetics and belongs to the Weight Management Dietetic Practice Group. She earned her master of science degree in public health nutrition from Case Western Reserve University.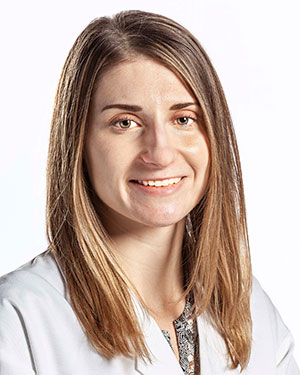 Staci Cortelezzi, MS, RDN, LD
Bariatric Dietitian
Staci received a Master of Science (MS) degree in Dietetics and completed her Dietetic Internship at Mount Mary University in Milwaukee, WI. As a dietitian for the Center for Bariatric Surgery, Staci's practice focuses on pre- and post- surgery nutrition counseling for patients undergoing weight loss surgery.
Her goal is to guide patients toward a healthy lifestyle by equipping them with the necessary knowledge and skills need to achieve long-term success. Before joining the Center for Bariatric Surgery, Staci was a dietitian and wellness coach specializing in chronic disease management, smoking cessation, and weight management.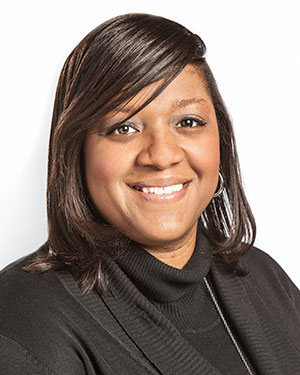 Tanielle Russell
Patient Advocate
Tanielle has been a patient advocate in the Center for Bariatric Surgery since 2015. She assists patients with navigating the bariatric surgery experience from start to finish. Tanielle enjoys interacting with patients and being part of their journey toward a healthier lifestyle.
"It's an honor, privilege, and a pleasure to be a part of a patient's life changing experience and to witness their weight-loss journey," Tanielle says of her role as a patient advocate.
Additionally, Tanielle has served as a health advocate with Project T.E.M.P.L.E. in partnership with the Susan G. Komen Foundation and University Hospitals, and she held various roles in the centralized scheduling department of St. Vincent Charity Medical Center, including leadership roles within the department.
Locations
All testing, procedures and surgeries are now being conducted at the Center for Bariatric Surgery on Southwest General's main campus:
Center for Bariatric Surgery:
Southwest General Health Center
18697 Bagley Road
Middleburg Heights, OH 44130
Program offices are in the process of being transitioned to Southwest General. You will continue to see physicians and other providers, dietitians and patient advocates at St. Vincent Charity Medical Center until new offices are completed at Southwest General in 2023.
Office Location:
St. Vincent Charity Medical Center
2322 E. 22nd, Suite #207
Cleveland, Ohio 44115