Going Above and Beyond the Call of Duty
Author: Bobbie Shears
Date Submitted: Oct 28, 2019
Category: Post-Acute Care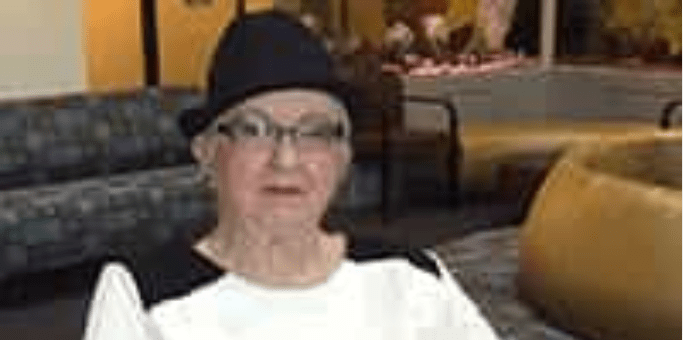 " With the proper attitude you can get through anything," Bobbie insists."
It's difficult for Bobbie Shears to form a smile. It isn't because she has cancer, diabetes and heart disease, she is losing her eyesight and recently had her right leg amputated just above the knee. Those setbacks, she says, are a part of her life.
Her inner smile; however, is expressed through her perpetual optimism and her contention that each of us is a little crazy in our own way.
"With the proper attitude you can get through anything," Bobbie insists.
Also, she credits the staff of Southwest General's Acute Rehab Center for helping her to recover after her amputation in 2013. She spent eight weeks at Southwest General learning to stand, get out of a chair, take a shower and the other normal tasks we generally take for granted.
"We had so much fun, which might sound unusual under the circumstances," Bobbie recalls. "It was a light, optimistic atmosphere with a lot of kidding around, which is just what I needed. But they also challenge you and encourage you to push ahead with therapy. They certainly don't let you lay around."
In Dec. 2012, Bobbie felt pain and a cold sensation in her right arm. She was diagnosed with essential thrombocythemia, a condition in which her body produced too many blood platelets, leading to abnormal clotting. She had surgery on her arm to remove the clots. Three weeks later she felt the same sensation in her leg. She had surgery, but gangrene had already developed, and her leg had to be taken.
The Acute Rehab Center, Bobbie says, "Was very supportive. What hospital lets your dog come to visit? And, there is a common area where patients get together to visit and to watch TV and play games. They have free ice cream, yogurt and sherbet, not only for the patients but also for their families. They treat everybody wonderfully."
Her most touching moment, she says, came shortly after the amputation, when she was crying and feeling sorry for herself.
"A woman named Jennifer came over and put her arm around me," Bobbie says.
"She said, 'Don't cry. Everything will be alright, wait and see.' Then she sat with me for a while. I asked whether she was a nurse or a therapist, and she said she was a secretary. I was so moved that she would do that. It was above and beyond her job. She continued to come in occasionally to check on me."
Bobbie was so appreciative of the care she received at the Acute Rehab Center that she encouraged Middleburg Heights Mayor Gary Starr to write a commendation that now adorns a wall in the therapy room.
"It is a true blessing to know that we have heroes right here in our own backyard," the mayor wrote.
Meanwhile, Bobbie has spent the past year writing a 21-chapter book called "Amputee Made Easier," a guide to help amputees adjust to life and get through the traumatic experience.
"You don't die when you have an amputation," she emphasizes. "You can scream and complain and yell at God. But you're still alive."