Persistent Care Saves A Life
Author: Janice Waryk
Date Submitted: Oct 28, 2019
Category: Heart & Vascular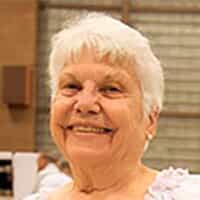 " A Simple Call - can save a life!"
Janice Waryk has been an avid square dancer for more than 14 years, dancing three times a week even into her mid-seventies. Since she felt strong and healthy enough to dance, Janice didn't see the need for annual physical checkups.
"I read a newspaper article about Healthy Heart for Her at Southwest General, and I figured I would go since I hadn't been to the doctor in a while," she says. "I was sure I would pass since I was dancing three times a week."
So she was shocked to learn at that early 2013 health screening that her blood pressure was dangerously high. The nurses urged her to go immediately to the Urgicare Center at Strongsville Medical Center. Janice followed up with primary care physician Kelly Becker, DO, and was referred to cardiologist Sabino Velloze, MD. Both Drs. Becker and Velloze areboard-certified physicians on the Medical Staff at Southwest General.
"It was like someone threw ice in my face," says Janice, who is the mother of three with nine grandchildren and two great-grandchildren. "I was shocked."
Testing showed that Janice had four blocked arteries, one of which is nicknamed the "widow maker" because of its propensity to cause sudden and often lethal heart attacks. To clear the blockages, she was taken quickly for surgery by Jai Lee, MD, a board-certified cardiac surgeon on the Medical Staff at Southwest General.
Now 77 years old and back to good health, Janice has returned to square dancing, and is once again traveling to national square dance conventions. She says none of it would have been possible if not for the persistence of the Healthy Heart for Her nurses of the Heart & Vascular Institute at Southwest General.
"I thank them one hundred percent," she says. "They had the right words to show me that I needed to go. If it hadn't been for those tests, I probably wouldn't be here."